Book of the Week Poll
Welcome to the Love Bytes Book of the Week Poll!
Here are the books which achieved a 4.5 or 5.0 review last week from our reviewers. 
As a reminder, the top two books from each week's poll will roll into our Book of the Month poll at month's end. Happy Voting!
Please scroll to the very bottom for the voting section.
POLL SCHEDULE:
This poll will remain open until at least 6PM, Amsterdam time next Friday. The actual closing time will vary depending on blog staff schedules…
---
Reviewed by Kimberley
TITLE: One Last Try
AUTHOR: Kari Gregg
PUBLISHER: Self Published
LENGTH: 155 pages
RELEASE DATE: February 19, 2017
BLURB:
When Nox was fourteen, his brother Joth murdered their older brother, their mother, and a human girl. Nox survived, but the attack wrecked his womb. Shattered, Nox rejected the pack who fumbled helping a barren, grief-stricken omega cope. He built a new purpose for himself as a master craftsman. Mating? No thanks. He's better off alone.
Humans studied Joth in prison until his father's death ended the weekly visits. Joth demands Nox in their father's stead in exchange for resuming therapy and tests… thereby risking the destruction of Nox's carefully ordered world. Again.
The pack drafts alpha fixer Dio to untangle the mess. One sniff of the wary omega convinces him Nox is his mate. New medical treatments offer a slim possibility Nox could bear children, but if the past years taught shifters anything, it is an omega's value is greater than his fertility. Reconciling Nox with his pack is more important. Laying to rest the ghosts haunting Nox is too. Learning to trust? Vital.
Dio just needs to coax Nox into one last try.
Content Warning: Omega mpreg and fertility themes, dubious consent, shifter knotting, an omega who rejects labels, and a bewildered alpha who wouldn't have it any other way.
...Read More »
---
Wedlocked from Ella Frank & Brooke Blaine is available now!!!
Wedlocked by Ella Frank & Brooke Blaine
Photographer: Wander Aguiar
Cover Designer: Jay Aheer
Genre: Contemporary Romance
Because you have believed in them,
Celebrated with them,
Loved and encouraged them,
Ella…Read More »
---
Reviewed by Amber
TITLE: Who We Are
AUTHOR: Nicola Haken
PUBLISHER: Self Pub
LENGTH: 271 pages
RELEASE DATE: March 9th, 2017
BLURB:
Since putting his life on hold ten years ago, Oliver Clayton doesn't know who he is anymore. To his clients at the hair salon, he's the sassy and confident stylist. To the crowds who come to watch his drag act at the club, he's the fierce and fabulous Miss Tique. He's popular. Talented. Out, proud, and self-assured.
He's also a good actor.
Sebastian Day is content with life's easy, if not a little monotonous, routine. After several failed relationships, he likes the simplicity of being alone in his truck at his job as a heavy goods driver, spending the weekends with his teenage son, and putting the world to rights with his cat, Marv. He's not lonely. He isn't hiding.
At least…he doesn't think he is until he meets the mesmerising stranger with the red hair and purple lips.
Can Oliver and Sebastian help each other embrace who they are? Or will a cruel twist of fate end their journey before it's even begun?…Read More
---
REVIEWED by Caroline
TITLE: Taboo Book 3
SERIES: Taboo #3
AUTHOR: Kol Anderson
PUBLISHER: Self Published
LENGTH: 38 Pages
RELEASE DATE: March 18, 2017
BLURB:
Trey has his first encounter with Colton and things between him and Jake become more complicated. But trouble is never far from Jake, whose life has been rendered upside down and the only reason he is carrying on despite everything, is so he can be with his brother. But when he fails to save Colton, Jake gets into even more trouble with Weldon. It doesn't look like it's going to end well…Read More »
---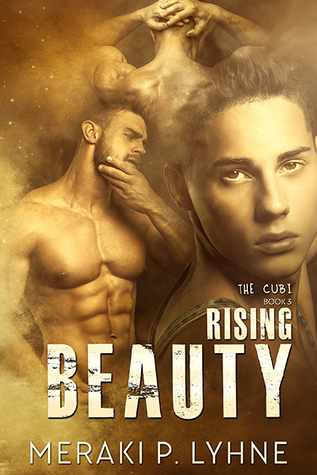 Reviewed by Dan
TITLE: Rising Beauty
SERIES: The Cubi #3
AUTHOR: Meraki P. Lyhne
PUBLISHER: Self-Published
LENGTH: 4401kb
RELEASE DATE: March 21, 2017
BLURB:
Since the Mayflower brought the first five Cubi to America, the race has looked forward to this day. But an overlooked historical detail can bring everything they have worked toward to an end.
Daniel is settling in and trying to find a rhythm after the latest change in his life. With the help of Seldon, Caledon, and the Grand Lady Geodin, Daniel begins his education and development to rise as a full-fledged Incubus.
Seldon is not a man who rattles easily, but the latest changes to his life after the Cubi Court Order has sent the old Incubus out in uncharted territory. Falling madly in love with a human raised boy does not help uncomplicate things—especially when that boy is not yet versed enough in the Cubi ways to not mistake feeding for love or love for feeding….Read More »
---
Reviewed by Sarina
TITLE: Face Value
SERIES: Sanctuary #3
AUTHOR: R.J. Scott
PUBLISHER: Love Lane Books
LENGTH: 256 pages
RELEASE DATE: November 1, 2012
BLURB:
Beckett Jamieson discovers he's adopted when a lawyer hands him a letter from his mother on his twenty-first birthday. His real name is Robert Bullen, but the Bullen family is involved in criminal activity of the worst kind. He decides to bring them down but ends up badly beaten and temporarily blinded. A Sanctuary agent takes him to a safe house to heal.
Doctor Kayden Summers, Sanctuary operative, isn't happy about being stuck in the middle of nowhere with an unconscious man. When Beckett wakes, the situation goes from bad to worse. Beckett doesn't trust him, is as determined as ever to find the evidence his mother hid, and on top of all that, Kayden finds himself attracted to the determined young man.
Can they overcome their issues and eliminate the threat from the Bullen brothers?…Read More »
---