Reviewed by Chris
TITLE:  Rhythm & Blues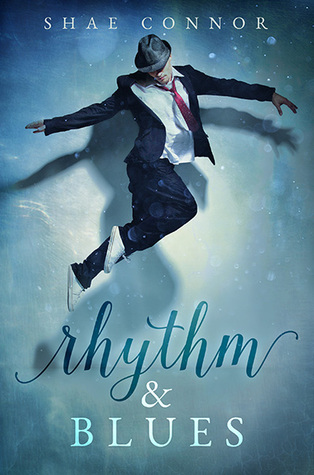 AUTHOR:  Shae Connor
PUBLISHER:  Self-Published
LENGTH:  76 pages
RELEASE DATE:  June 20, 2016
BLURB:  
When life tears apart your dream, build a new one.
After a knee injury ended his career, Broadway dancer Pate Hawkins limped his way back from New York to Atlanta to implement Plan B: open a dance academy to train the next generation of song-and-dance dreamers. When model-gorgeous contractor Ace Samson answers his request for an estimate on renovating his studio space, Pate hits pay dirt in more ways than one. As construction gets underway, the red-hot attraction between the two men flares, and soon they develop a fledgling relationship. Then the siren song of the stage calls Pate back, and he has to choose between the dream he left behind and the new life he's building—with his studio, and with Ace.
REVIEW:  
After he injured his knee, Pate knew that his dancing career was over–at least one centered on the stage. Moving back to his hometown, Pate decides to put his Plan B into action by opening and running his own dance studio. Once he gets the studio built, anyways. That is where Ace comes in. Pate is equally attracted to Ace's looks as he is attracted to the bid he puts on the remodel of the studio space that Pate has bought. Keeping his hands off the man may be nigh on impossible, but Pate sure is gonna try. Really. He swears
This was just a bundle a sweet in a hot and sweaty wrapper…which actually does not sound very enticing now that I think about it. Forget that.
I found this story didn't have a lot of angst, and the shortness of the story probably helped a lot with that. While I'm generally one that goes for longer stories that have time to build up layers, I am always impressed when I sit down to read something shorter that nonetheless knows exactly how to balance the length and the content. There is just enough time here to create not only a believable connection between Ace and Pate, but to make there reactions seem real.
And I really can't say that picturing Ace all sweaty and waving his big hammer around was a hardship.
I have been in a roundabout of emotions this last week, and finding a story so uncomplicated, yet well written and nicely simmered, was a bit of a relief. That cover is also damn pretty. So I highly recommend you check this out, if like me you just need some good ol' lovin to pick you up.
RATING:  
BUY LINKS: