Book of the Week Poll
Welcome to the Love Bytes Book of the Week Poll!
Here are the books which achieved a 4.5 or 5.0 review last week from our reviewers.   
The poll will stay open until next Friday at 6PM (Amsterdam time). As a reminder, the top two books from each week's poll will roll into our Book of the Month poll at month's end. Happy Voting!
Please scroll to the very bottom for the voting section.
---
Reviewed by Amber
TITLE: Will & Patrick's Happy Ending
SERIES: Wake Up Married #6
AUTHOR: Leta Blake & Alice Griffiths
PUBLISHER: Self Published
LENGTH: 127 pages
RELEASE DATE: April 15th, 2016
BLURB:
Sure, Will and Patrick are in love now, but they weren't when they got married in Vegas. For Patrick, that's no problem, but Will…Read More »
---
Reviewed by Sarina
TITLE:  The Mermaid Murders
SERIES:  The Art of Murder #1
AUTHOR:  Josh Lanyon
PUBLISHER: Just Joshin Publishing
LENGTH:   242 pages
RELEASE DATE:  February 29, 2016
BLURB:
Special Agent Jason West is seconded from the FBI Art Crime Team to temporarily partner with disgraced, legendary "manhunter" Sam Kennedy when it appears that Kennedy's most…Read More »
---
REVIEWED BY CINDY
TITLE: Strong Enough
SERIES: Family Collection
AUTHOR: Cardeno C.
NARRATOR:Ezekiel Robison
PUBLISHER: The Romance Authors LLC
LENGTH: 6 Hours and 43 Minutes
RELEASE DATE: March 14, 2016
Blurb:
When a casual hookup turns into the potential for love, staid Spencer realizes he wants to build a life with vibrant Emilio.
When 22-year-old Emilio Sanchez sees…Read More »
---
Reviewed by Tammy
TITLE: Broken Soldier          
AUTHOR: Jamie Lynn Miller
PUBLISHER: Lulu.com
LENGTH: 164 Pages
RELEASE DATE: March 8, 2016
BLURB:
Sergeant Connor Finley and Sergeant Shawn Weller are dedicated soldiers working covert ops for Shadow Unit — a joint UK/US anti-terrorism task force. Partners in the field and out, they had been through…Read More »
---
Reviewed by Chris
TITLE:  To Terminator, With Love
AUTHOR:  Wes Kennedy
PUBLISHER:  Less Than Three Press
LENGTH:  152 pages
RELEASE DATE:  April 26, 2016
BLURB:  
Dexter Wu's life is hectic, but he's managing—mostly. He's on the verge of finishing grad school, and that means…Read More »
---
Reviewed by Kat
TITLE: X-Factor 
AUTHOR: Sean Michael 
PUBLISHER:  Dreamspinner Press 
LENGTH: 166 pages 
RELEASE DATE: April 27, 2016 
BLURB:
Game designer Henry Delloit loves his life, his mountain community, his isolated dream home and the snow. He also loves that the X-treme Games blow into the area for a month every year, bringing with…Read More »
---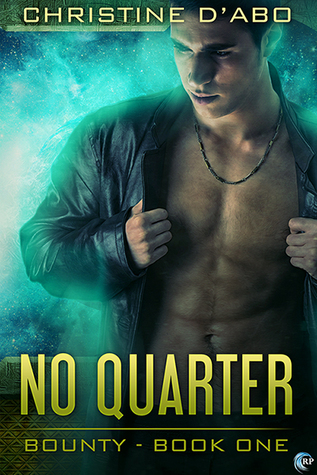 Reviewed by Tammy
TITLE: No Quarter                              
SERIES: Bounty, #1
AUTHOR: Christine d'Abo
PUBLISHER: Riptide Publishing
LENGTH: 235 Pages
RELEASE DATE: April 23, 2016
BLURB:
When bounty hunter Gar Stitt is given a simple locate-and-retrieve mission, he's convinced it's a waste of his skills. His success rate is legendary, after all, and Captain Faolan Wolf isn't…Read More »
---
Reviewed by Dan
TITLE:  Neon White: Episode Five
SERIES:   A Tooth, Claw, and Horns Chronicle #5
AUTHOR:     Wulf Francú Godgluck
PUBLISHER:     Self-Published
LENGTH:     75 Pages
RELEASE DATE:   April 22, 2016
BLURB:
"To gain something substantial, you need to sacrifice something of equal worth."
As Bla'Gar rushes to save his beloved pet, the possibility of a grim future…Read More »
---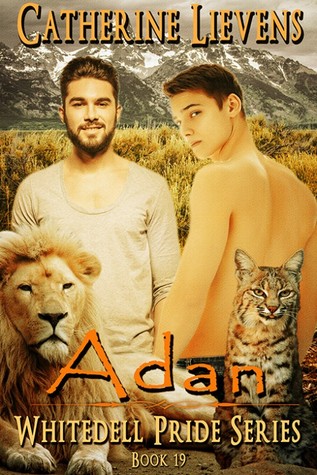 Reviewed byDonna
TITLE: Adan
SERIES: Whitedell Pride #19
AUTHOR: Catherine Lievens
PUBLISHER: Extasy Books
LENGTH: 112 Pages
RELEASE DATE: April 1, 2016
BLURB:
Adan has been in a catatonic state ever since the pride rescued him from one of Glass' labs—or at least that's what everyone thinks, even the doctors. Jared has tried to…Read More »
---