Reviewed by Cinnamon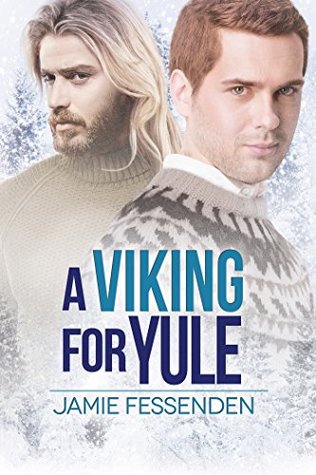 TITLE: A Viking for Yule
AUTHOR: Jamie Fessenden
PUBLISHER: Self Published
LENGTH: 256 pages
RELEASE DATE:  November 29, 2017
BLURB:
AFTER SAM'S GRANDFATHER nearly died in a blizzard one year ago, Sam has panic attacks in snow storms. So where does his friend Jackie propose they spend the holidays, as the last stop on their trip around the world?
Iceland. Of course.
But there's more in Iceland than snow. When Arnar, a handsome Icelandic man, offers to escort Sam on a several-day tour of the beautiful countryside, they soon find themselves drawn to each other. But Arnar is firmly rooted in his native soil, and Sam has to return to the US in a week to care for his ailing grandfather.
Suddenly, yule can't last nearly long enough.
REVIEW:
A Viking for Yule is another great read by Jamie Fessenden. This is an absolutely lovely, feelgood love story woven together with a fascinating travel-guide of Iceland spiced with some Nordic literature. The writing is very thorough and descriptive as usual and I felt like being there with Sam.
If you like traveling and you are interested in discovering new places this story is a great choice for you. Through this book you can feel that you travel all around Iceland and get to know the place and some of its culture along the way. The only thing that is bothering me is the cold… just kidding! As it is cold and winter here now, reading about being cold or being out in the cold is not too pleasant. Luckily there was enough warmth and hotness to keep me warm and even make my heart melt at times. The story is full of informative, interesting facts about the sights, customs and places in Iceland as we witness everything Sam is experiencing on his trip. The plot-line is unique and I really like the characters. We also meet characters from A Cop For Christmas which was a special treat.
I really like our MCs. Sam and Arnar are both wholesome, great young men with good personalities and their attraction is well written. However, I would have liked to know a bit more about them and the things they have in common. Their attraction and connection was just there. I would have liked to feel it a bit more.
If you enjoy travel documentaries or you are interested in Iceland and Nordic gods, or just want to witness how two lovable young men find love, this is a great read for you. Enjoy.
RATING:
BUY LINK: