Book of the Week Winners!
Here are the winners of this week's Book of the Week Poll.
Both will go through to the Book of the Month Poll!
---
The winners are:
FIRST PLACE: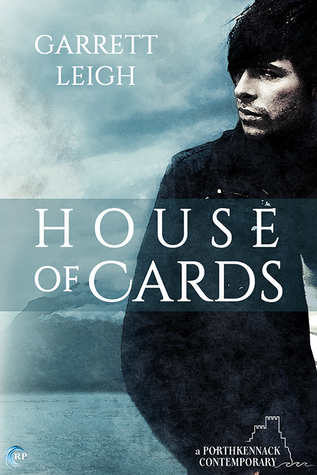 Reviewed by Chris
TITLE:  House of Cards
SERIES:  Porthkennack #4
AUTHOR:  Garrett Leigh
PUBLISHER:  Riptide Publishing
LENGTH:  249 pages
RELEASE DATE:  July 17, 2017
BLURB:  
Calum Hardy's life has unravelled. Reeling from the betrayal of a man he once loved, he boards a train heading south, with no real idea where he's going except a world away from London.
Brix Lusmoore can hardly believe his eyes when he spots one of his oldest friends outside Truro station. He hasn't seen Calum since he fled the capital himself four years ago, harbouring a life-changing secret. But despite the years of silence, their old bond remains, warm and true—and layered with simmering heat they've never forgotten.
Calum takes refuge with Brix and a job at his Porthkennack tattoo shop. Bit by bit, he rebuilds his life, but both men carry the ghosts of the past, and it will take more than a rekindled friendship and the magic of the Cornish coast to chase them away...Read More »
---
SECOND PLACE:
Reviewed by PizzyGirl
TITLE: Cutie and the Beast
SERIES: Fae out of Water #1
AUTHOR: E.J. Russell
PUBLISHER: Riptide Publishing
LENGTH: 303 pages
RELEASE DATE: July 24, 2017
BLURB:
Temp worker David Evans has been dreaming of Dr. Alun Kendrick ever since that one transcription job for him, because holy cats, that voice. Swoon. So when his agency offers him a position as Dr. Kendrick's temporary office manager, David neglects to mention that he's been permanently banished from offices. Because, forgiveness? Way easier than permission.
Alun Kendrick, former Queen's Champion of Faerie's Seelie Court, takes his job as a psychologist for Portland's supernatural population extremely seriously. Secrecy is paramount: no non-supe can know of their existence. So when a gods-bedamned human shows up to replace his office manager, he intends to send the man packing. It shouldn't be difficult—in the two hundred years since he was cursed, no human has ever failed to run screaming from his hideous face.
But cheeky David isn't intimidated, and despite himself, Alun is drawn to David in a way that can only spell disaster: when fae consort with humans, it never ends well. And if the human has secrets of his own? The disaster might be greater than either of them could ever imagine….Read More »
---
CONGRATULATIONS TO THE WINNERS!
Here is the final vote total: