Reviewed by Christine J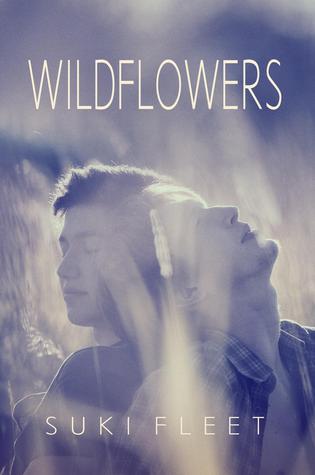 TITLE: Wildflowers
AUTHOR: Suki Fleet
PUBLISHER: Dreamspinner Press
LENGTH: 80 pages
RELEASE DATE: July 13, 2016
BLURB:
Xavi doesn't believe in love anymore. Love has never changed the outcome of anything. It has only hurt him.
Sam is sick, and he wants one last thing. He wants Xavi to be with him, to stay with him until the end. Xavi drops everything and promises Sam he will be there.
As they travel across the countryside in a stolen sea-green Cadillac, they search for something neither has the courage to admit he's looking for. But as the days slip away, Xavi isn't sure he can keep his promise; he isn't sure about anything. He can't help Sam do this. He can't stand by and watch Sam suffer, can't be content to let Sam give up.
Saving Sam becomes the only thing that makes any sense, the only thing Xavi wants. Loving Sam becomes the most important promise he will ever make. Now he just has to convince Sam that life—and love—are worth fighting for.
REVIEW:
Suki Fleet once again brings painfully beautiful characters with powerful stories to life in Wildflowers, a precious little gem of a novella that packs a mighty punch.
Told from Xavi's point of view, his travels with a dying Sam through fields, farmland, and small rural towns to fulfill Sam's final wish are laden with memories and regrets. Xavi struggles to be who Sam needs him to be, and the mistakes he makes—both past and present—haunt him and become burdens he can no longer bear.
As Xavi and Sam's story unfolds through flashbacks and shared memories, the reader sees the beauty and fragility of their relationship, from its tentative inception to the bitter struggles with which they currently cope. Xavi's earnestness to overcome guilt while attempting to shore Sam up in order to save him is palpable and heartbreaking.  His building desperation is a living thing that leaps from the pages, and as Sam slowly begins to slip from his grasp, Xavi's determination to hold on drives the story forward, compelling the reader to hold on with him.
At the risk of sharing too much, I will simply say that Xavi and Sam's story is tender and satisfying with lovingly crafted characters, and it deserves to be shared. It is one of struggle, of an enduring love that surpasses time and distance, and of two lives that intertwine in an undeniable need to be together, despite impending tragedy. It is ultimately a message of hope and courage, and I highly recommend it. Well done, Ms. Fleet.
RATING: 
BUY LINKS: