Book of the Week Winners!
Here are the winners of this week's Book of the Week Poll.
Both will go through to the Book of the Month Poll!
---
The winners are:
FIRST PLACE: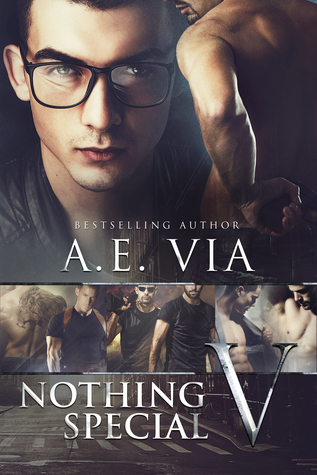 Reviewed by Tammy
TITLE: Nothing Special V
SERIES: Nothing Special, #5
AUTHOR: A.E. Via
PUBLISHER: Via Star Wings Publishing
LENGTH: 360 Pages           
RELEASE DATE: December 12, 2016
BLURB:
The boys are back and fiercer than ever! "We were a unit tonight, moving as one. Even apart, we are deadly, but when combined –…Read More »
---
SECOND PLACE:
Reviewed by Sarina
TITLE: Murder Between the Pages
AUTHOR: Josh Lanyon
PUBLISHER: JustJoshin Publishing
LENGTH: 144 pages
RELEASE DATE: November 8, 2016
BLURB:
Felix Day, author of the Constantine Sphinx mysteries, and Leonard Fuller, author of the Inspector Fez mysteries, are bitter rivals and the best of enemies. Both happen to present when a notorious…Read More »
---
CONGRATULATIONS TO THE WINNERS!