REVIEWED BY CINDY
TITLE: After the Sunset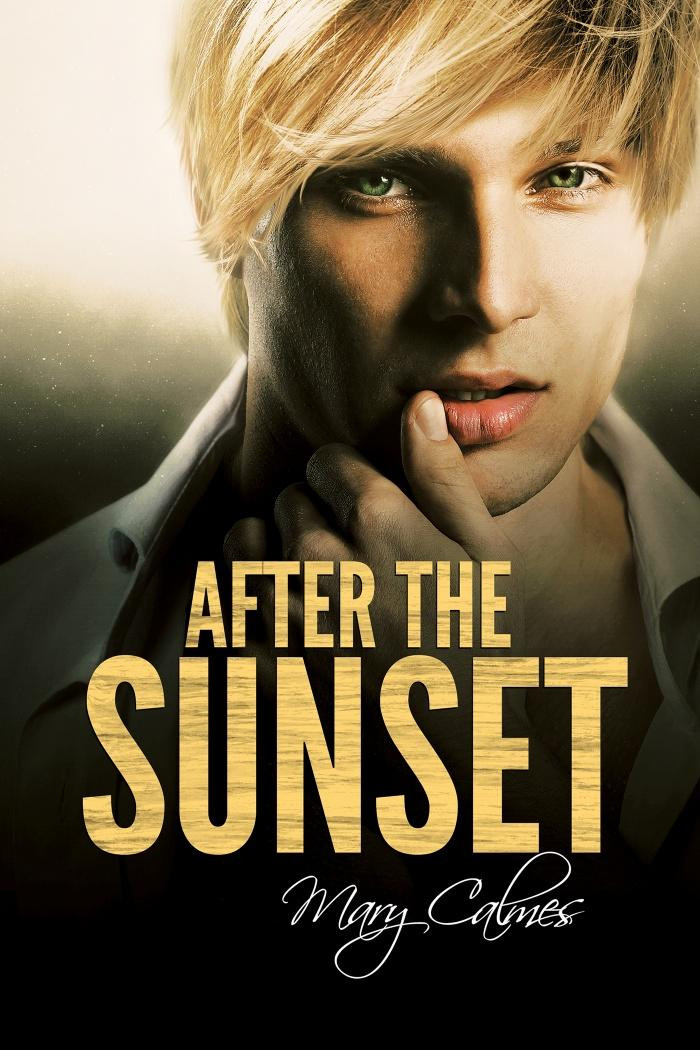 SERIES: Timing (Book 2)
AUTHOR: Mary Calmes
PUBLISHER: Dreamspinner Press
LENGTH: 200 Pages
RELEASE DATE: November 2, 2016
Blurb:
Two years after riding off into the sunset with ranch owner Rand Holloway, Stefan Joss has made a tentative peace with his new life, teaching at a community college. But the course of true love never does run smooth. Rand wants him home on the ranch; Stef wants an exit strategy in case Rand ever decides to throw him out. Finally, after recognising how unfair he's being, Stef makes a commitment, and Rand is over the moon.
When Stef gets the chance to prove his devotion, he doesn't hesitate – despite the risk to his health – and Rand takes the opportunity to show everyone that sometimes life's best surprises come after the sunset.
Review:
Once again starting this review saying this is a re-release of a story I read a long time ago and it is still one of my go-to stories when I need a smile. Why? One big reason…
One of my favorite things about this series is the humor I find in it. Stefan Joss is quick-witted and sharp-tongued and I love how he just works to get things done, no matter how hard they are, and he convinces everyone to go along with him almost against their will. You can't even really call him a sweet-talker because he's not really, just a straight-shooter who doesn't see why things can't go his way most of the time.
We catch up with Stefan as he heads off to his first ever rodeo to defend the honor of Red Diamond ranch after his boyfriend Rand Holloway is tricked into missing the event. He heads off to into the unknown with the help of a bunch of the hands who work on the ranch and I spent a lot of the time laughing at them all.
We don't get to see a lot of Rand in this story, but what we do see is gold. His devotion not only to Stefan but hi family and his ranch and the men who work for him is tireless and inspiring. His reaction to Stefan's participation in the rodeo itself is adorable and a little heart-wrenching and I had more than a little sympathy for him.
In this story we meet Glenn Holloway and his father Ryland along with a few more family odds and ends and it's Glenn's story that will be releasing a little later this month and this is a good start on getting to know him. I certainly can't fault his immediate attachment to Stefan because I think I would love to have a best friend like Mr. Joss. It's good to know that there's someone there for you who's always on your side because they decided you were their friend and so that's just the way it is.
We meet a few more people as well. Of note there is Gil Landry and his sister Carly. I mostly ended up feeling sorry for that particular young lady, although she did get on my nerves with her anti-gay rhetoric.
Once again recommending this story is extremely easy and I'm so looking forward to reading Glenn's story,"When the Dust Settles". I'll let you know what I think about that one too!
Rating: 
Buy Links: