A warm welcome to author Jaime Samms joining us today here @ Love Bytes , to talk about her new release", book 3 in the Dance, Love , Live series "Like Heaven On Earth".
Welcome Jaime 🙂
Hormotional Teenagers
This is what I have in my house now. Hormotional teenagers.
My 16-yr-old daughter accidentally coined that on the ride home from the dance studio last night. She had been dancing since 9:00 AM and it was after 6:00 PM. We had just picked up her brother from the lake after kayak practice and he was clearly hangry.
To be fair, I had almost forgotten to go get him, and stupidly confessed this to him, so he was less than pleased with me. Plus, his head coach had been away and the assistant coaches cut practise short. Everyone left early, and he was left unable to keep practicing because club rules state anyone under 16 must have adult supervision on the water.
Fair enough.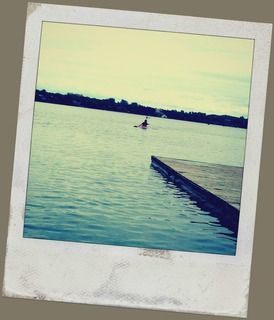 Unless you are the recently semi-successful young paddler who wants very badly to keep improving while the weather is still warm and you don't get why no one around you feels the same passion and drive.
Moreover, I don't think he even realized he was feeling this way at the time. He's gone through a lot of activities looking for the one he could really enjoy with full gusto like his sister does dance, and he's not used to being this invested in an activity.
So while he was stewing in the back seat thinking no one understood a damn thing in the universe, and she was seated beside me being overtired to the point of hyper-ness, I told them it was fine. They were teenagers. They were hormonal. They were emotional.
She says to me, "I'm not hormotional!"
I did my very best not snigger, and said yes, she certainly was hormotional.
It took them a sec, then they realized it wasn't an actual word, and it was all okay again, the hormones ran their course and the rest of the ride home commenced without further incident.
But it got me to thinking just how much it matters to anyone who feels passionately about something that there are people who get their passion. Maybe even people who share it. Maybe even, they will find people to do that thing with who are as passionate about it as they are.
Because let's face it. Sometimes, you're the only dancer in the room who gets the music. Or the only paddler on the water who doesn't want to go home early. It sucks when even the people participating in the activity with you don't feel as deeply about it as you do.
That was why I thought it might be tricky to write a story about a dancer who feels like dance is the center of the universe and a love interest who has never danced a day in his life. I worried they would find no common ground. In fact, when they were teens, Preston didn't want Cobalt to go off to dance in the first place.
Turns out, sometimes passions can align, even if they are not exactly shared. That was the way I could bring such disparate characters into orbit with one another. Cobalt loved to dance. Preston loved to watch Cobalt dance, so much so, he was willing to do whatever was necessary to make it possible. Even give Cobalt up.
Blurb:

Dance, Love, Live: Book Three

Cobalt Winslow lost two loves when his ex-boyfriend, Calvin Denvers, infected him with HIV, taking his health and his place as principal danseur in their New York ballet company when Cobalt became too weak. Now dealing with the aftermath as best he can, Cobalt teaches dance in Toronto with the support of his oldest friends, Conrad and Peridot. The one bright spot in his life is Malory Preston, his brother's driver and a man who is always there when Cobalt needs him. Kind and attentive, Preston embodies everything Calvin lacks, but Cobalt can't let go of his unhealthy, long-distance relationship with his ex.

Calvin brings a messy and violent end to their affair, but offers a chance for Cobalt to return to New York—as Calvin's understudy—just when he's on the verge of a real and lasting relationship with Preston. Now Cobalt faces a choice between two loves: dancing and Preston. Preston must show Cobalt that he has the power and support to make the life he wants and deserves, no matter what he decides.
What would you do if the one you loved had to follow a path to their heart that seemed to lead away from you? Have you ever felt the passion to do something so strongly there was nothing that would stand in your way of doing it?
I'm happy to offer an e-copy of one of the first two books in this series to a commenter with a story of their passion. I'll chose from those who comment at random and be in touch!
About Jaime
Jaime has been writing for various publishers since the fall of 2008, although she's been writing for herself far longer. Often asked why men—what's so fascinating about writing stories about men falling in love—she's never come up with a clear answer. Just that these are the stories that she loves to read, so it seemed to make sense if she was going to write, they would also be the stories she wrote.
These days, you can find plenty of free reading on her website. She also writes for Freya's Bower, Dreamspinner Press, Totally Bound, and now, Riptide Publishing.
Spare time, when it can be found rolled into a ball at the back of the dryer or cavorting with the dust bunnies in the corners, is spent crocheting, drawing, gardening (weather permitting, of course, since she is Canadian!), or watching movies. She has a day job, as well, which she loves, and two kids, but thankfully, also a wonderful husband who shoulders more than his fair share of household and child-care responsibilities.
She graduated some time ago from college with a fine arts diploma, and a major in textile arts, which basically qualifies her to draw pictures and create things with string and fabric. One always needs an official slip of paper to fall back on after all . . .
Website: http://jaime-samms.net/
facebook: http://www.facebook.com/profile.php?id=100000982219151&ref=tn_tnmn
Livejournal:http://dontkickmycane.livejournal.com/
Deviantart: http://dontkickmycane.deviantart.com/
Twitter:https://twitter.com/#!/JaimeSamms
Amazon Author page: amazon.com/author/jaimesamms