Reviewed by Dee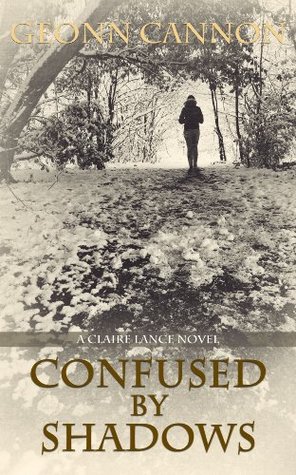 TITLE: Confused by Shadows
SERIES: Claire Lance #3
AUTHOR: Geonn Cannon
PUBLISHER: Supposed Crimes
LENGTH: 347 Pages
RELEASE DATE: March 31, 2013
BLURB:        
When Claire Lance decides to stop running, she just wants a home, a job, and someplace she can feel safe. She doesn't want or need to fall in love, but Jodie Curran doesn't give her much of an option. Lance unexpectedly finds herself slowly being pulled into her first relationship since Elaine. Soon she finds her blissful new life threatened by the mysterious forces converging around Jodie and, when she learns the truth about what's going on, she may find herself in more danger than ever. Surrounded on all fronts, by the police and an ever-obsessed Faye Mallory, Lance may have finally reached the end of her long road.
REVIEW:   
This is the third book I've read in the series and my second favorite. Book one will be hard to top.
The introduction alone had my mind racing. What the hell was Claire doing in that situation, something that doesn't come to light until around the 40% mark. The buildup to such was just as riveting though. Anyone who is a car enthusiast will enjoy the setting, and tidbits about mechanical repairs. Anyone who's not, don't panic as it far from overshadows the bigger story.
The story is interspersed with interludes which put the reader in Faye Mallory's head, not always a pleasant place to be, but totally necessary. She's one cray-cray woman. The scene where she hired a prostitute, imagining it was Claire and all the ways she'd like to hurt her made me shudder… thank goodness the majority of the scene was off page.
I was pleased Claire finally got some loving and opened her heart to another. Her dedication and selfless acts were gut wrenching and heartwarming at the same time. Jodie and Claire together were smoking hot. Just as well they had something to do to burn off all the calories given how much fast-food they dined on.
Jodie's cat Danica added a lovely touch to the story. Her ex, Tania, gave it weird and twisted touch. The author did a marvelous job of holding this suspenseful plot together. My heart was in my throat wondering how everything would pan out. The reveal of why the robbery was set in motion is something I doubt any reader could predict. I loved it!
I'm reluctant to give anything away and ruin the story for any potential readers.
If you enjoy fast paced, suspenseful plots, with a reasonable dose of spice, I encourage you to grab a copy of 'Confused by Shadows'.
RATING:  
BUY LINKS: