Book of the Week Poll
Welcome to the Love Bytes Book of the Week Poll!
Here are the books which achieved a 4.5 or 5.0 review last week from our reviewers.   
The poll will stay open until next Friday at 6PM (Amsterdam time). As a reminder, the top two books from each week's poll will roll into our Book of the Month poll at month's end. Happy Voting!
Please scroll to the very bottom for the voting section.
---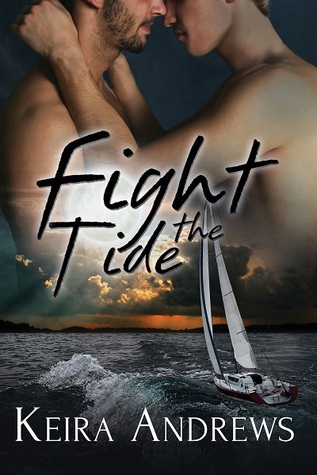 Reviewed by Vicki
TITLE: Fight the Tide
SERIES: Kick at the Darkness #2
AUTHOR: Keira Andrews
PUBLISHER: KA Books
LENGTH: 250 pages
RELEASE DATE: July 26th, 2016
BLURB:
Adrift in a post-apocalyptic world, they only have each other. Is it enough?
A virus that turns the infected into zombie-like killers spreads through a burning world thrown into…Read More »
---
Reviewed by Dan
TITLE:  Hard Job
SERIES:   Reightman & Bailey Book Two
AUTHOR:   Jeffrey Craig
PUBLISHER:   Jeffery Craig Schwalk 
LENGTH:  340 Pages          
RELEASE DATE:  April 7, 2016
BLURB:
In this second Reightman & Bailey thriller, Detective Melba Reightman is distraught over the murder of her friend and partner, Sam Jackson. The Guzman murder case…Read More »
---
Reviewed by Sarina
TITLE:  All the King's Men
AUTHOR:  Alex Powell
PUBLISHER: Less Than Three Press
LENGTH:   217 pages
RELEASE DATE:  July 27, 2016
BLURB:
Fox is a mindnet hacker, and works for the mysterious man known only as King. He spends his time uncovering dangerous secrets and releasing them to the public.
But those who…Read More »
---
Reviewed by Dan
TITLE:  Done Rubbed Out
SERIES:   Reightman & Bailey Book One
AUTHOR:   Jeffrey Craig
PUBLISHER:   Jeffery Craig Schwalk 
LENGTH:  340 Pages          
RELEASE DATE:  April 7, 2016
BLURB:
In this first book of the Reightman & Bailey Series, deceit, corruption and murder tangle together with vivid, unconventional characters in a story of unlikely new…Read More »
---
Reviewed by Kat
TITLE: First Down 
SERIES: The Guardian #2 
AUTHOR: Max Walker 
PUBLISHER: Self-Published 
LENGTH: 190 pages 
RELEASE DATE: June 21, 2016 
BLURB: 
Sean Drake is a closeted college football player coming up on the most important year of his life. He's been the star quarterback at the University of Florida for three years in…Read More »
---
Reviewed by Amber
TITLE: Fish Out of Water
AUTHOR: Amy Lane
PUBLISHER: Dreamspinner Press
<p…Read More »
---
Reviewed by Donna

TITLE: The Night Screams
AUTHOR: Devon McCormack
PUBLISHER: Harmony Ink
LENGTH: 238 Pages
RELEASE DATE: July 28, 2016
BLURB:
After Cal escapes a deranged kidnapper who tortured him, he doesn't even have the clothes on his back. Desperate and afraid, he breaks into a convenience store. But Jake, a clerk…Read More »
---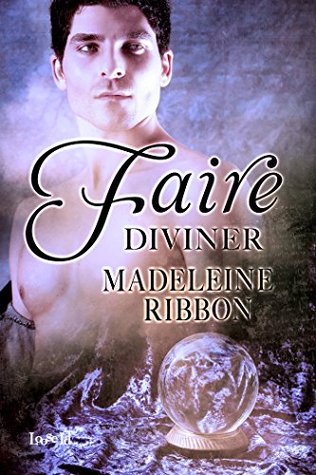 Reviewed by Sarina
TITLE:  Faire Diviner
SERIES:  The Faire Folk #3
AUTHOR:  Madeline Ribbon
PUBLISHER: Loose Id
LENGTH:   234 pages
RELEASE DATE:  July 14, 2015
BLURB:
Rosewood, the magical Renaissance Faire's psychic and one of the business partners, has been single for over ten years—ever since he accidentally revealed his psychic abilities to the love of…Read More »
---
Reviewed by Chris
TITLE:  Under The Knife
AUTHOR:  Laurin Kelly
PUBLISHER:  Less Than Three Press
LENGTH:  335 pages
RELEASE DATE:  July 20, 2016
BLURB:  
Season three of TV's hottest cooking competition, Under the Knife, is gearing up, and Nate is equal parts excited and…Read More »
---